Cosmetic Dentist in Fort Worth
Cosmetic Dentistry Can Make Your Confidence Soar!
Your smile is one of the most important aspects of your appearance. A beautiful, open smile is capable of conveying a variety of positive qualities and emotions, including confidence, charisma, and success. If your smile is marred by common cosmetic flaws, however, you may not feel as willing to share it with the people in your life who matter most. Fortunately, Dr. Renee Corbitt offers a comprehensive array of state-of-the-art cosmetic dentistry treatments to patients in Fort Worth, Benbrook, and nearby areas, giving patients the radiant smile they've always wanted. With the advent of new aesthetic dental treatments, a stunning, memorable smile is now easily within your reach!
Do you hesitate when you smile?
Would you like to increase your self-confidence?
Do you want to look your best in social or professional situations?
Are you ready to reverse dental imperfections caused by Mother Nature or an accident?
Please take a minute to print and fill out the Rate Your Smile survey:
If you're unable to read PDF files, you can download Acrobat Reader free from Adobe.
Cosmetic Dentistry in Fort Worth, Benbrook, and Beyond
In order to help our patients achieve their most luminous, flawless smiles in a way that fits their lifestyles, we offer only the most advanced cosmetic dentistry solutions and utilize the latest dental technology available in the industry today. For patients who are dissatisfied with the appearance of their smile due to yellowing or deep, set-in stains, we offer professional-grade teeth whitening services. In less time than ever before, you can enjoy the numerous advantages that come with lustrously white teeth and a naturally bright smile.
Sometimes, the cosmetic dental issues that patients face are slightly more complex and require a different kind of approach. Cracks or chips in enamel, mild to moderate misalignment, permanent discoloration, and oddly sized or misshapen teeth can all be corrected with porcelain veneers. Veneers are customized sheaths of dental porcelain that are bonded to the front surfaces of your teeth, creating a seamlessly natural-looking smile that is free of imperfections. You'll absolutely love how you look!
Fort Worth Cosmetic Dentistry: Only the Best for Our Patients
With our all-encompassing selection of cosmetic dentistry treatments, our office can help you achieve your smile goals. Cosmetic dentistry is based upon a combination of art and science working seamlessly together to offer smile enhancement, restoration, and maintenance. Everything we do here has been designed to reveal your most attractive, confident smile and to promote your optimal dental health. Using cutting-edge techniques and advanced materials, our office proudly offers you a lovely, natural smile and all the benefits that come with it. You will look and feel better because a beautiful smile is a healthy smile.
From our warm, welcoming dental office in Fort Worth, TX, Dr. Corbitt happily serves patients from throughout the surrounding areas as well, including Benbrook, Haltom City, Forest Hill, White Settlement, and beyond. Contact us today to schedule your Smile Makeover!
Understanding the Cost of Cosmetic Dentistry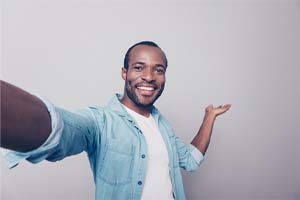 We understand that the cost of treatment is often a major concern, and we want to put your worries to rest. Our team will be happy to discuss possible solutions you're interested in and be completely transparent about the pricing. We don't want cost to stand in the way of your ideal smile, and we are willing to work with you to put it within your financial reach. To talk with Dr. Corbitt about improving your teeth and confidence, just reach out to us for a consultation!
Read More
What Cosmetic Dental Service is Right For Me?
During your consultation, we can identify the issues you want to resolve and then discuss the potential solutions. The pricing for each procedure will vary from patient to patient because it is customized according to their needs.
Teeth whitening—Compared to other cosmetic treatments, whitening tends to be the most affordable and most popular for quick results.
Veneers—Even though veneers usually cost more than other treatments, many patients find that they last significantly longer, making the higher price worth it.
Smile makeover—Consisting of a combination of multiple procedures, it is impossible to know how much a smile makeover will cost until we've had the chance to look at the current state of your smile in person.
Before we start any treatments, we'll go through the financial details and provide an accurate estimate, so you won't be surprised when it comes time to pay.
Cosmetic Dentistry Can Be An Investment Worth Making
For many people, having a beautiful, strong smile can be life changing. Not only can it change how others perceive you, but it can actually improve your own self-image and mental health. It can also help you have more confidence in professional and social situations, potentially leading to more opportunities for success. Needless to say, there is so much to gain from having a smile you can be proud of, and the results are well worth the time and money you put into them.
How to Make Cosmetic Dentistry Affordable
Although insurance benefits rarely cover cosmetic procedures, there are other ways you can soften the impact of payments. For instance, you can apply for financing through CareCredit. This allows you to pay for treatment in smaller amounts monthly, rather than a large one-time payment. Plus, financing through CareCredit may come with low or even no interest, if you qualify. Let us know if you are interested in applying for CareCredit, and we can guide you through the process.
Cosmetic Dentistry FAQs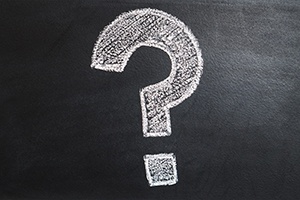 Cosmetic dentistry is a big investment, but you have more options than ever to transform your smile, like veneers in Fort Worth. It's normal to have a few concerns before you're ready to commit to any treatments. We will explain everything during your cosmetic consultation. While you wait for your appointment, here are the answers to a few frequently asked questions.
Read More
Which cosmetic procedure is right for me?
No two smiles are identical, and everyone has unique goals. There isn't any way to determine which procedure you'll need without first examining your mouth. Based on your expectations, your cosmetic dentist in Fort Worth, Dr. Corbitt, will create a personalized plan to revamp your teeth, which can include:
Porcelain Veneers: Thin shells cover several aesthetic issues simultaneously to provide drastic, lasting results.
Dental Bonding: A composite resin material can fix various minor imperfections, like chips, cracks, or decay.
Smile Makeover: One or more procedures are used to improve the health and aesthetics of your smile.
We will explain all your options during your consultation to develop a strategy to give you a flawless smile.
Can I use my dental insurance to pay for cosmetic dentistry?
It is rare for dental insurance to pay for cosmetic procedures because they are elective, but there are some exceptions. Some cosmetic treatments also provide restorative benefits, like dental bonding. If a treatment is necessary for your oral health, such as to fix a chip, you may be able to use your coverage to offset the cost. We'll work on your behalf with your insurance company to maximize any applicable benefits.
How can I make cosmetic dentistry more affordable?
Whether you use your dental insurance or not, you can expect there to be some out-of-pocket expenses, but don't let that stand in your way of attractive teeth. We believe everyone should have a confident smile, which is why we offer various payment options to revamp your smile while staying within your budget. We accept all forms of traditional payments, including cash, checks, and credit cards. Dr. Corbitt also works with third-party financing. You are given the funds you need based on your credit approval to pay for your new smile in monthly installments. A member of our team will help you find the most cost-effective plan to get the most bang for your buck.
How long will my results last?
Your results can last for several months to many years, depending on your treatment. The lifespan of each procedure varies, but you can take several steps to safeguard your investment, like committing to your home oral hygiene. Besides brushing and flossing, visit your dentist at least twice a year for a cleaning and checkup. Maintain a healthy diet that's limited in sugars and starches. Your cosmetic dentist will also recommend avoiding anything that might damage your smile, like using your teeth as tools or chewing on inedible objects. Wear an athletic mouthguard if you play sports to give your teeth an added layer of protection.