Sedation Dentistry – Fort Worth, TX
We Can Help You Conquer Your Dental Anxiety
Your dentist's office called you with a reminder that it's almost time for your biannual checkup and cleaning. As you scheduled the appointment, your hands started shaking and you broke out in a cold sweat. You're having more and more trouble sleeping at night as the day approaches, and you consider cancelling the visit altogether.
Does this sound like you? If so, you're not alone. Millions of Americans suffer from a paralyzing fear of the dentist that prevents them from getting the care they need to have a healthy smile. Fortunately, Dr. Renee Corbitt, a sedation dentist in Fort Worth, and the rest of her team can help with that. Using nitrous oxide or oral conscious sedation, we can help you conquer your dental anxiety. Contact us today to learn more.
Nitrous Oxide Sedation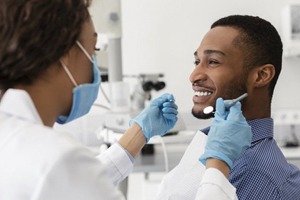 If you're only slightly nervous about seeing the dentist, you may benefit from nitrous oxide, more commonly known as "laughing gas." Breathing in this colorless, odorless gas makes you feel euphoric and light, almost like you're floating. The gas is administered through a small mask placed over your nose, and it takes effect within minutes. Once the mask is removed, the sedative's effects begin to quickly wear off, allowing you to drive yourself home and resume your day as normal.
Oral Conscious Sedation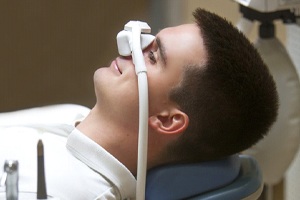 Patients with more severe dental anxiety might be candidates for oral conscious sedation. Dr. Corbitt will prescribe a potent anti-anxiety pill for you to take about an hour before your appointment starts. Many patients say that they feel as if they're wrapped in a warm blanket, and time passes much more quickly. You'll still be awake and able to respond to our requests, but you likely will have no memory of the procedure. Since the pill's effects will last for several hours, you'll need someone to drive you to and from our office and keep an eye on you for the rest of the day.
Is Sedation Dentistry Right for Me?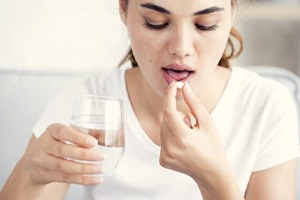 While we most often recommend sedation for fearful or anxious patients, we might also suggest it for other reasons, including:
If you think you could benefit from nitrous oxide or oral conscious sedation, don't hesitate to contact your sedation dentist on Hulen. It could be just the thing you need to help you maintain a healthy smile!