Regular Dental Exams and Cleanings are Important for Your Continued Dental Health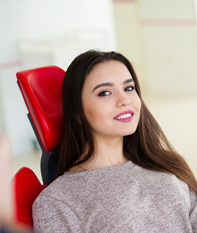 As your dentist in in Fort Worth, we here at the dental office of Renee Corbitt, DDS recommend our patients of all ages receive a dental cleaning and exam every six months. Why? Preventive care visits give our experts the chance remove the plaque and tartar buildup that causes major dental issues like tooth decay and gum disease. This way, we can treat issues early on when they're reversible, before you need any other form of specialized treatments or procedures. If it's been more than six months since your last trip to our office, it's time to refresh your memory on why preventive care like exams and professional cleanings are so important to the maintenance of your smile.
Keep Your Smile Healthy with Preventive Care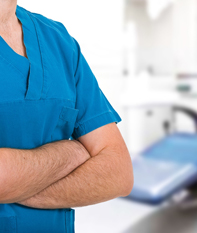 It's no secret that preventive care is much easier on the pockets than restorative care—plus, it's more convenient and will save you time! And when it comes to your teeth and gums, a little prevention goes a long way. Plaque and tartar buildup are the leading cause of many dental concerns, but a six month visit to the dentist leaves your teeth bright white and strong by removing both substances.
Here's the care you and your smile benefit from during a preventive appointment with your dentist, Dr. Corbitt:
Thorough removal of plaque that's always forming on teeth and hardened plaque (tartar), your smile will feel and look much healthier.
A visual exam for signs of gum disease including red, swollen, sensitive, and/or bleeding gums.
Double check of existing dental work like fillings, crowns, or dental prosthetics.
Fluoride treatments and dental sealants for younger patients.
A visual oral exam to check for cavities or other oral health concerns.
Dental x-rays to check for oral health concerns that are not able to be seen above the gum line.
A personalized dental treatment plan for the future.
Oral cancer screenings can also be performed during your scheduled appointment, as requested. All patients should undergo regular screenings for early detection, increasing your chance of survival if any abnormalities are found early on.
Additional Preventive Measures to Practice at Home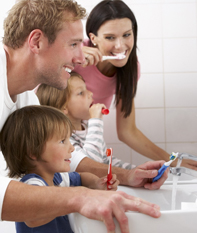 In addition to scheduling a visit to our local office every six months, you should take care of your teeth to maintain good dental hygiene habits at home. What are "good oral hygiene habits?" The basics are: gently brushing your teeth for two minutes, twice a day and flossing daily. Also, pay attention to what you're eating as it directly has an effect on your teeth and gums. Eat a nutritious, balanced diet and stop bad habits like alcohol abuse or tobacco use.
Schedule Your Checkup and Cleaning Right Away!
When was your last visit to see Dr. Corbitt? Our office reminds our patients that access to preventive dental care is the best, effective way to keep a healthy smile for years to come. We warmly welcome patients of all ages and backgrounds to receive the necessary dental care they need.