Dental Crowns – Hulen, TX
Preserving & Strengthening Damaged Teeth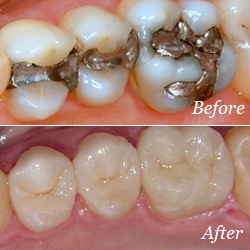 Damaging a tooth can cause daily discomfort and oral health problems down the road if the issue is left unaddressed. Dr. Renee Corbitt uses high-quality and customizable dental materials that won't stick out when you smile, laugh, or speak, so you can keep grinning with complete confidence. Plus, because they're customized to fit your unique dental structure, you won't have to worry about any discomfort, leaking, or sensitivity once they're placed. If you have a large noticeable filling or would like to restore the strength and shape of a damaged tooth, schedule a consultation today to learn how dental crowns in Hulen can help you!
What is a Dental Crown?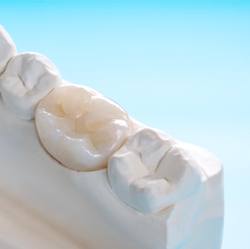 Dental crowns are restorative dental pieces that are used to improve the function of and protect weakened teeth. They are customized "caps" made from natural-looking materials including porcelain and ceramic that can be matched to the same color as your tooth enamel, so they don't stick out like a sore thumb.
Crowns are built to completely cover the visible surface of teeth that lay above the gumline to deny harmful oral bacteria access to the inner, more vulnerable and sensitive structure of teeth. This wards off the threat of tooth infections, sensitivity, and a variety of other issues.
Needs For a Dental Crown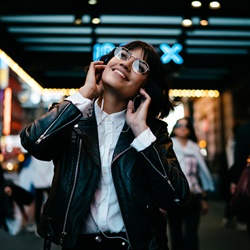 Dental crowns are more versatile dental treatments than many people realize. They can solve a wide array of issues and serve multiple purposes. Here are some common situations in which Dr. Corbitt may recommend getting a dental crown:
Severe Decay: If a dental filling is large, a crown may need to be placed over the top to support it.
Trauma: Severely broken and cracked teeth can be held together with dental crowns.
Root Canal: After a root canal, the treated tooth will be topped with a dental crown to protect it from further damage.
Fixed Bridges: Dental crowns are placed on either side of artificial teeth to create a fixed bridge that fills gaps caused by consecutive missing teeth.
The Procedure of Getting a Crown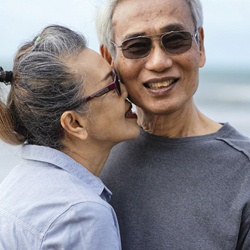 Typically, getting a dental crown in Hulen takes place over the course of two appointments with Dr. Corbitt. The procedure can be broken down into multiple steps:
Preparing your tooth by removing a small outer-layer of it for the crown to comfortably fit over the structure.
Taking an impression of your damaged tooth to model after your permanent crown.
Applying a temporary crown to your prepared tooth while your permanent one is being made.
Cementing your permanent crown and polishing your teeth.
Maintaining A Dental Crown
Taking proper care of your dental crown will ensure that it lasts longer. Even though your dental crown can't get a cavity, your tooth underneath still can if you don't properly maintain the restoration covering it. It can also become stained and broken as well. Here are some tips to make sure that your crown remains functional and aesthetically pleasing:
Brush, floss, and rinse your mouth with antibacterial mouthwash daily.
Avoid chewy, sticky, and hard foods that could damage your crown.
Visit Dr. Corbitt for semi-annual checkups and cleanings.
Maintain a nutritious diet.
Quit bad oral habits such as using tobacco.
If you have any questions or are wondering whether you could benefit from getting a dental crown, be sure to contact our office today.
Dental Crowns FAQs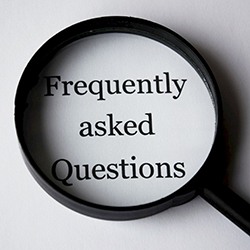 If you need a dental crown in Hulen, Dr. Corbitt can help. A crown is an excellent solution to improve the health, function, and appearance of a tooth. While it's a routinely performed treatment, it's normal to have several questions before you're ready to commit to it. Dr. Corbitt will explain the benefits and the treatment process during your initial consultation. In the meantime, here are the answers to a few of the most common questions we're asked to ensure you're making a smart choice for your smile.
Does a dental crown hurt?
You shouldn't not feel any pain or discomfort during your procedures to prepare your tooth or bond your final restoration. Often, a local anesthetic is all that's needed to ensure your comfort during the process.
After your appointment, your tooth might be a bit tender for a few days. You can use an over-the-counter pain reliever to manage your discomfort. It's best to stick to a soft diet for a few days until your pain subsides.
How long will my dental crown last?
Although modern dental crowns aren't made of metal, they are equally durable. It's not uncommon for a dental crown to last for a decade or longer with the right aftercare. You can promote how long your restoration lasts by caring for it each day during your oral hygiene routine. You'll also want to avoid anything that may damage it, such as using your teeth as tools or chewing on inedible objects. Don't forget to visit your dentist at least twice a year for a cleaning and checkup. Dr. Corbitt will check your restoration during each appointment to ensure it's undamaged and bonded to your tooth well.
Can I chew with my crown?
Your dental crown is custom-made to fit snuggly over your tooth down to the gum line. It's bonded in place to give you the security you need to use the crown as a natural tooth. You can bite and chew normally; however, you should avoid anything that's overly hard or sticky.
How much does a dental crown cost?
There isn't a set fee for a dental crown because the cost is determined by your specific treatment plan, such as if you need an additional procedure, like a root canal. We will provide you with an estimate during your initial consultation and provide you with an estimate. We'll discuss the costs associated with your treatment and your payment options, like CareCredit.
Can I use my dental insurance to pay for the crown?
Although every policy differs, most plans will cover a portion of the cost if the crown is used for restorative purposes, such as to treat a break or along with a root canal. Since restorative and cosmetic dentistry often overlap, there are instances your insurance will pay for it when used for aesthetic reasons. We will work on your behalf to maximize your dental benefits to lower the amount you need to pay out-of-pocket.