Porcelain Veneers – Fort Worth, TX
Smile Like the Stars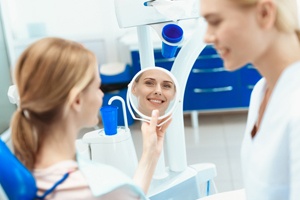 Do you find yourself looking in a magazine or watching movies and wishing you had a smile like your favorite actor or actress? Not only is it perfectly aligned, but it's white and free of any flaws. While computers and cameras can do some amazing things to create the look of a perfect smile, there is a solution that will eliminate the imperfections and give you a star-studded smile. What is it? Porcelain veneers in Hulen! Dr. Renee Corbitt and her team provide only the very best for our patients, so if you're looking for a way to cover up those unsightly imperfections, porcelain veneers will have you smiling like the stars in no time at all. To find out how you can get started, contact our office.
What Are Porcelain Veneers?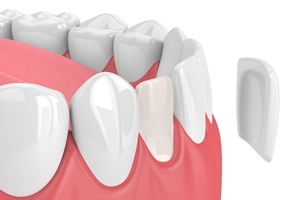 Porcelain veneers are thin coverings that perfectly fit over your natural tooth. Whether it's stains, gaps between your teeth, cracks, chips, or minor misalignment, your cosmetic dentist in Hulen can gently place these wafer-thin veneers over your teeth, and voilà, you have a brand new smile.
What is the Process of Getting Porcelain Veneers?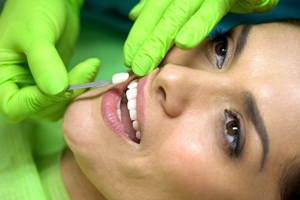 Having porcelain veneers placed is a two-step process. Although easy, it does require some anesthesia or sedation, as well as two visits to our office. If you're unsure what to expect, let us explain.
Corbitt will start by administering local anesthesia to make sure you feel no discomfort throughout the process. Depending on your individual needs, it may only be necessary for you to undergo sedation instead of anesthesia. Dr. Corbitt will discuss your options with you during your initial consultation.
To prepare your teeth, she will need to remove a small bit of enamel from the surface of your teeth. This will allow the bonding agent to secure the veneer to your natural tooth.
Once this is complete, she will need to take an impression of your bite, so the lab can begin working on your custom veneers.
As soon as your permanent veneers are ready, you'll return to our office for your second and final appointment, and Dr. Corbitt will place your veneers, ensuring everything is in place.
There's no need to be concerned about the size, shape, or color of your veneers, as Dr. Corbitt will work with you to make sure you are happy with your new smile. Once you are satisfied with what your new veneers will look like, she will send your impression to the lab and work with their team to create your veneers just the way you want them to appear.
What Are the Benefits of Porcelain Veneers?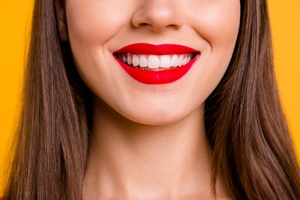 We know you have a variety of cosmetic solutions and treatments to choose from when determining how best to improve your smile. But if you're wanting to really smile like the stars, there's no better option than porcelain veneers. Here's why:
They're a versatile treatment option because they can cover a variety of imperfections.
Most of your natural tooth is untouched.
They're highly resistant to stains, even more so than your regular tooth enamel.
Porcelain veneers are long-lasting, which means, with proper care, you can have a beautiful smile for years!
Your new smile is easy to maintain. Brushing, flossing, and rinsing is all you need to do to maintain good oral hygiene. It's important to remember to also keep you regularly scheduled dental checkups and cleanings with Dr. Corbitt, so she can ensure your veneers are in good shape.