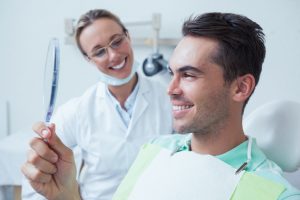 Seeing a family dentist In Fort Worth is a great way to save yourself needless discomfort while potentially saving substantial money. Regular dental care is one of the smartest investments you can make, not only your physical health but also for your psychological and emotional well-being.
Top Five Reasons to See Your Dentist
The five most important reasons to see your dentist soon are:
To save yourself from needless discomfort. Most toothaches are preventable. The cavity formation process occurs over a period of time, enabling your dentist to catch the problem and apply corrective treatment. But this will never happen unless you make an appointment to see him or her for an oral examination.
To save you from unnecessary expense. Emergency dental care usually costs considerably more than a regularly scheduled visit. Why pay more than you have to for the same form of treatment?
To catch problems early. Oral health is about more than preventing cavities. Some conditions, such as cancer, first show up as symptoms inside the mouth. Your dentist is specially trained to catch these warning signs, before they progress into a potentially life-threatening emergency.
To set a good example for your loved ones. All of us want our family members to enjoy good oral health. This in turn requires regular dental visits. We can tell the about the importance of keeping dental appointments, of course. But no amount of words can take the place of a positive role model.
To give yourself added peace of mind. If you're like us, then you've already got plenty on your plate. Why make things more hectic by putting yourself at risk for a nasty toothache or even worse? Seeing your dentist soon will cross an important item off your list, enabling you to focus on other matters that need your attention.
Can't Afford a Dentist in Fort Worth? Help Is Available
Some people put off seeing their dentist because of concerns about costs. If that sounds like you, then we have good news. There are many options available for people who need a little help getting the dental care they need. These include:
Weekly or monthly payment arrangements. Many providers are happy to set up payment plans, especially when it comes to core services like cleanings, checkups, and fillings.
Private coverage. Dental plans are available on the insurance market, and the costs may be less than you think. Check online or contact your insurance representative for more information.
Reduced-cost or free dental care. Fort Worth has several community-supported clinics that offer care at special rates for the economically challenged. Contact a community worker in your area to learn more.
Government assistance programs. Public assistance is available for those who meet certain guidelines. Call your local social services agency to find out about these opportunities.
Group discounts. Members of certain organizations, such as AARP, offer reduced rates for dental and medical care to their members. An organization representative can tell you more.
Nowadays there's no reason for anyone to forgo the dental care they need. Make an appointment to see your dentist soon. There's no better way to start 2019 with a smile on your face.
About the Author
Dr. Renée Corbitt earned her DDS degree from the University of Texas Health Science Center San Antonio Dental School in 1986. She has been serving patients here in the Lone Star State for over 30 years. You can reach her office online or by calling  (817) 294-8821.