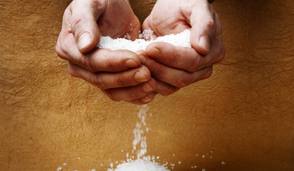 Your body requires a small amount of sodium to function at its best; however, too much of a good thing can increase your risk of high blood pressure, heart attack, and stroke. The Centers for Disease Control and Prevention reports that 500,000 deaths annually are related to high blood pressure. Reducing sodium intake can prevent thousands of deaths, but can less salt harm your dental health? Although too much sodium can be bad for your body, salt can lead to better dental health. Here's how it can impact your smile without harming your health.
Oral Health Benefits of Salt
If you've ever had a toothache or an injury to your gums, your dentist might have advised you to gargle with salt water. The sodium chemical is known to aid oral health in many ways, including:
Wound Care: Saltwater is a natural disinfectant that can reduce swelling and pain. It can also prevent infections and promote quicker healing.
Increase pH Balance: Salt can reduce abrasive bacteria in an alkaline environment by increasing the pH balance in your mouth.
Prevent Tooth Decay: Reducing the acidic content in your mouth can prevent tooth decay.
Prevent Gum Disease: Salt reduces plaque and reduces bacteria to promote healthy gums.
Oral Health Risks of Salt
Although a salt water rinse can support a healthy smile, it can also compromise your dental health. Sodium-rich diets are bad for your teeth in many ways, including:
Increased Risk of Cavities: Oral bacteria thrive on sugars and carbohydrates. Diets high in sodium often include a lot of sugar, which can erode enamel and lead to decay.
Tooth Loss: Teeth rely on calcium to stay strong and healthy. High-sodium foods can cause your body to excrete excess calcium, which can cause osteoporosis and tooth loss.
Harnessing the Benefits of Sodium
A diet that's limited in high-sodium foods will support a healthy mouth and body. While too much salt can be harmful, many dental professionals will recommend salt water rinses for various reasons, like after oral surgery.
You can alleviate pain, reduce your risk of infections, and combat oral bacteria by using a saltwater rinse twice daily. Mix about ½ teaspoon of salt in a glass of warm water and stir until it's dissolved. Swish the solution in your mouth for 30 seconds and spit it out into the sink. Do not swallow it.
While you wouldn't want to drink a glass of salt water, gargling with it can support your dental health in many ways. All you need is a little salt and a glass of water to promote healthy teeth and gums.
About Dr. Renee Corbitt
Dr. Corbitt achieved her dental degree at the University of Texas Health Science Center, San Antonio Dental School, and has regularly continued her education to provide the most advanced services, like general dentistry, sleep medicine, and dental implants. She provides complete care for patients of all ages. You can request an appointment on our website or by calling (682) 200-8789.