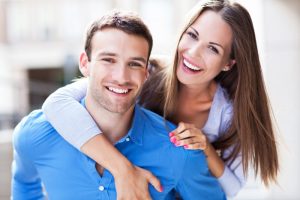 We all know we should be visiting our dentist for regular checkups, but sometimes it's easy to lose sight of what exactly our dentist does when we visit them. They repair cavities found in our teeth, help us whiten our teeth, restore our smile, and improve our overall quality of life by catching early signs of disease. When coupled with preventive care, these regular checkups can mean the difference between a healthy future and expensive, necessary, emergency care.
That's why every time you visit your dentist, they'll perform an oral cancer screening in Fort Worth. In today's post, we'll be discussing the proper measures to take when practicing preventive care and what your dentist is looking for during your exam.
The Best Preventive Care for Oral Health
When brushing at home, use a fluoridated toothpaste to brush for at least two minutes twice a day. This ensures that you'll be getting all the tiny crevices in between your teeth as well as your gums and tongue. After dedicating 30 seconds to the four corners of your mouth, gently brush your gumline before moving to your tongue. Your tongue harbors a large number of bacteria, so brushing this off will help reduce bad breath.
After brushing, pull out at least 18 inches of waxed dental floss and count your teeth as you make your way between all of them. You only need to floss once a day, so do so at night to prevent food debris and bacteria from staying in your mouth while sleeping. For extra protection, consider adding a mouthwash to your routine to help strengthen enamel and remove surface stains.
What Your Dentist Looks for During Your Exam
The ADA recommends that you visit your dentist every 6 months for examinations and cleanings. During their examination, your dentist in Fort Worth checks for issues that you wouldn't otherwise see or feel while practicing preventive care. In addition to looking for cavities and early signs of tooth decay, they will:
Inspect your gums for gingivitis and signs of periodontal disease
Perform an oral cancer screening
Perform an annual VelScope exam, a more advanced oral cancer screening
Perform a sleep apnea screening
While all patients receive this exam, some may be given extra attention if the dentist believes they're at higher risk of contracting dental disease. For example, if you smoke regularly, your chances of having gum disease are much higher. Pregnant women, people with a weak immune response, and diabetics are all also at higher risk, so your dentist will take that into account as well. They'll likely ask you to visit the dentist every 3 to 4 months instead of the typical 6. Furthermore, if your dentist believes you're not susceptible to dental disease, they may ask you to come every year to give you more time in between visits.
Your dental care is in the best interest of your dentist. That's why they perform an oral cancer screening in Fort Worth!
About the Author
Dr. Renee Corbitt graduated from the University of Texas Health Science Center in San Antonio to earn her Doctor of Dental Surgery degree. To learn more about her thorough oral cancer screenings, contact her at (817) 294-8821 or visit her website.