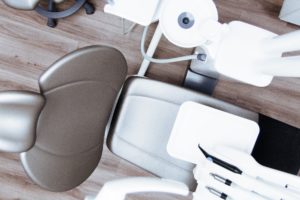 A beautiful smile means everything in today's world. Straight, white, attractive teeth boast confidence, youth, intelligence, and success. Unfortunately, not everyone is born with naturally attractive smiles. You don't have to live with the insecurities or judgment associated with stained, chipped, or crooked teeth. Cosmetic dentistry can give you the picture-perfect smile you deserve. Although you might believe it's a relatively new dental specialty, even ancient civilizations desired stunning smiles. Thankfully, you don't have to rely on urine or shaving your teeth to get the results you want anymore. Here's how common cosmetic dentistry procedures have evolved throughout the centuries.
Dental Implants
You have more options than ever to replace missing teeth, like bridges, dentures, or dental implants. Although they have commonplace in modern dentistry, they weren't always the go-to method to treat tooth loss. The Etruscans in 700 B.C. made dentures using ivory and bone, as well as human and animal teeth taken post-mortem.
The Ancient Egyptians also tried their hand at treating missing teeth by hammering objects into the gums and bone, like seashells. Although they had the right idea, it wasn't until 1937 that the first dental implant screw was created. However, the 1950s revolutionized the procedure because osseointegration was discovered. This led the way for dental implants to become the most successful tooth replacement treatment in history.
Teeth Whitening
Bright, white smiles were trending long before Instagram or TikTok. Ancient Egyptians used pumice stone and vinegar to combat stains, while the Ancient Romans turned to urine to remove stains. Both methods destroyed the outer layer of the teeth. By the Middle Ages, you would get more than a haircut when visiting a barber. They also filed teeth and used a special coating to make them whiter. Although they may have looked better, the coating ruined the teeth.
Today's whitening systems are safe and effective to get teeth up to 8 shades whiter. In 1989, carbamide peroxide was introduced as a whitening agent because it doesn't damage teeth. Over the years, more advancements have led to laser whitening treatments, at-home whitening kits, and various other methods of resolving stains and discoloration.
Composite Bonding
A white tooth filling material was introduced in the dental field in the 1950s, but it would take 30 more years for it to become a standard in restorative dentistry. The tooth-colored material provides an alternative to amalgam fillings and offers other benefits. The composite resin can also fix a variety of aesthetic concerns, like chips, cracks, and discoloration.
Don't turn to risky or outdated methods to improve your teeth. Revamp your smile using the most advanced solutions in cosmetic dentistry.
About Dr. Renee Corbitt
After graduating from the University of Texas Health Science Center San Antonio Dental School, Dr. Corbitt completed additional educational programs to focus on many advanced services, like sleep medicine, cosmetic dentistry, and dental implants. As a member of various professional organizations, including the Academy of General Dentistry, Dr. Corbitt can give your smile a makeover. Contact our office today to schedule your consultation.