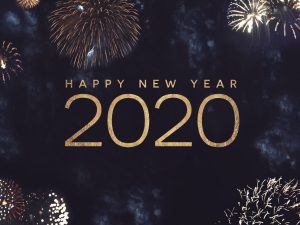 Every January 1st, millions of Americans make resolutions improve some area of their life, and it's usually their general health and wellness. Unfortunately, however, studies show that more than 90% don't achieve their goal. This year, why not make it easier and improve your oral health instead? Especially since your dental insurance benefits just renewed! Many people fail to use their insurance before it expires at the end of the year, which means they lose hundreds in benefits. That's why now is the perfect time to see dentist in Hulen – by scheduling early in the year, you'll ensure that you use (instead of lose) your insurance in 2020. Keep reading to learn about some of the services you could pursue in the new year and how dental insurance typically covers them. But keep in mind – each plan is different, so you'll want to check your individual benefits first. Learn more below!
A Checkup and Cleaning
As far as your oral health goes, prevention is the name of the game. That's why most insurance plans cover checkups and cleanings at 80% to 100%. They know that people who schedule these visits twice a year need less major dental work than those who don't. By having a dentist regularly monitor your teeth and gums, you'll greatly lower your risk of severe cavities, gum disease, and painful emergencies like toothaches.
Unfinished Treatment
If you still have treatment that needs to be completed (or hasn't been started yet), this is a great time to schedule it. Each insurance plans sets aside a certain amount of money each year for your dental work called an annual maximum, which is typically between $750 and $1,500 per person. Right now you have an "untouched" annual maximum, but you'll lose it if you don't use it by the end of the year, so you may as well get the dental work you need.
Here are how many plans cover minor and major dental work:
Minor dental work – This includes procedures like fillings and extractions, which are often covered at 60% – 80%.
Major dental work – Major dental work such as crowns, bridges, and root canals are typically covered at 50% – 70%.
Sealants and Fluoride Treatments For Kids (And Sometimes Adults)
It's also worth checking to see if your plan covers sealants and fluoride treatments (usually at 80% – 100%). These procedures are excellent for preventing cavities but may come with an age restriction.
Nightguards and Athletic Guards
Some plans offer coverage for oral appliances such as nightguards to protect your teeth from clenching and grinding and prevent cracks, chips and fractures. Or, if you or a loved one plays sports, see if your plan covers athletic guards to prevent knocked-out teeth and other injuries.
2020 just got started, and investing in your smile now by scheduling your dental appointments will pay off the whole year.
About the Author
Dr. Renee Corbitt is a family dentist in Hulen with nearly 35 years of experience who is passionate about helping people achieve great oral health. To make it more affordable, she and her staff are always happy to help their patients understand their insurance plan and get the most from their benefits. If you'd like to know more or have any questions, you can reach Dr. Corbitt via her website.