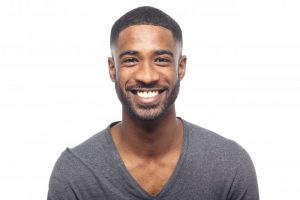 2020 is almost here, and your resolution is to be more confident in your appearance. However, that can be difficult when you have chips and stains in your teeth. Your smile is a huge part of how you look. In fact, it's often the first thing that someone notices when they meet you. Fortunately, there's a way to achieve the smile of your dreams just in time for New Year's – cosmetic bonding in Hulen. Read more to discover how bonding can help you in your resolution to be more confident.
What Is Cosmetic Bonding?
During a cosmetic bonding procedure, your dentist will apply a tooth-colored composite resin to your pearly whites. This material is quite malleable and can be molded to improve the size, shape, and color of your tooth. Whether you have gaps between your teeth, chips, cracks, or stains, bonding can most likely fix the issue.
Advantages of Cosmetic Bonding
Some of the benefits of cosmetic bonding in Fort Worth include:
Conservative
Bonding requires very little, if any, of your natural tooth structure to be removed. It also usually does not even require anesthesia.
Quick
Other cosmetic dentistry treatments like veneers and crowns take more than one appointment, as the tooth has to be prepared. Then, the restoration must be crafted in a dental lab. Bonding can be completed in just one appointment. In fact, many patients get several teeth bonded in the same visit.
Inexpensive
Bonding is one of the most affordable cosmetic dentistry procedures.
How Do You Care for Your Bonded Teeth?
Luckily, teeth that have been bonded do not require any special treatment than your non-bonded teeth. Simply brush and floss as normal, and attend regular checkups and cleanings to make sure your bonding stays intact. One thing to keep in mind is that dental bonding is susceptible to stains, so it's best to reduce your consumption of highly pigmented foods and beverages, like coffee, wine, tea, berries, and dark sauces.
If you're looking to improve your smile just in time for 2020, there's no better way to do it than cosmetic bonding in Hulen. Call your dentist and schedule an appointment today!
About the Author
Dr. Renee Corbitt graduated from the University of Texas Health Science Center San Antonio Dental School with her Doctor of Dental Surgery degree in 1986. She is particularly interested in the treatment of snoring and sleep apnea, and as such, completed UCLA's Sleep Medicine mini residency. Her practice also offers cosmetic bonding as a way for you to have a healthy, confident smile in the new year. To learn more, you can contact her office at (817) 294-8821.