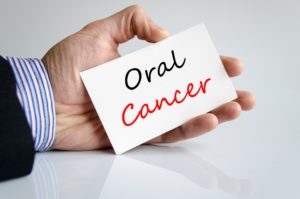 You might believe tooth decay and gum disease are the only dangers to your smile, but there is another threat that might be lingering in your mouth. Although you may never expect it to happen to you, nearly 54,000 Americans are diagnosed with oral or oropharyngeal cancer annually. Thankfully, your dentist in Hulen can perform the screening you need to spot cancerous and precancerous cells. You can benefit from the power of early detection during your next semi-annual cleaning and checkup.
Importance of Regular Oral Cancer Screenings
Oral cancer is responsible for killing at least 1 person every 24 hours. Unfortunately, only 57% of people diagnosed with it will survive for 5 years or longer. One of the largest contributors to the high mortality rate is the lack of information about the availability of oral cancer screenings.
The death rate is attributed to late detection. Most patients aren't diagnosed with oral cancer until it has reached advanced stages or metastasized to other areas of the body. Many people aren't aware screenings are available or that they need one, allowing cancer to go undetected for years. Medical professionals believe as much as 80% of new oral cancer cases could be detected early with a regular screening by a dentist.
Benefit from an Oral Cancer Screening
An oral cancer screening is a quick, painless process. Your dentist can perform one during each routine appointment for a cleaning and checkup. They'll conduct a visual and physical examination to look for any abnormalities, like bumps, swelling, or patches of color. They will also check the face, neck, lips, jaw, and nasal cavity for any potential concerns.
If any suspicious areas are found, an oral biopsy may be taken, which removes cells for testing. After the lab sends back the results, your dentist will inform you about any necessary follow-up care.
Do I Need an Oral Cancer Screening?
You should have an oral cancer screening at least once a year. Although it can occur in anyone, there are some people who have a higher risk of cancer. If you have added risk factors, your dentist may recommend a screening more often, such as:
Smoke or use tobacco
Heavy alcohol use
Previous oral cancer diagnosis
History of significant sun exposure
History of human papillomavirus (HPV)
If you develop any concerning symptoms in between your routine appointments, don't hesitate to contact your dentist.
Safeguard Your Smile Today
If it has been more than 1 year since your last oral cancer screening, don't wait until it's too late to see your dentist. They'll perform the quick assessment you need to put your worries at ease. Besides a cleaning and checkup, you'll benefit from a routine screening for early diagnosis.
About Dr. Renee Corbitt
Dr. Corbitt earned her dental degree at the University of Texas Health Science Center and has completed advanced training in many specialties, like sleep dentistry. Dr. Corbitt focuses her care on preserving oral health for optimal wellness. Oral cancer screenings are included in her semi-annual services. Contact our office today to schedule your next cleaning and checkup.