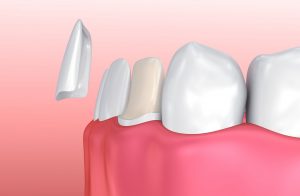 You've had a gap between your two front teeth for most of your life. The rest of your teeth aren't crooked, so you don't want to get braces or Invisalign just to fix that one little imperfection. Will you simply have to live with this flaw forever? No! With porcelain veneers in Fort Worth, you can solve so many different kinds of cosmetic problems, including that pesky little gap between your front teeth. Read on to learn all about how porcelain veneers can help you.
What Are Porcelain Veneers?
Porcelain veneers are thin shells designed to fit right over the front surfaces of your tooth. They can be used to conceal a variety of imperfections, including:
Gaps between teeth
Cracks
Chips
Discoloration
Slightly crooked teeth
Once your veneers are placed, you will have a dazzlingly beautiful new smile that, with regular brushing and flossing, can last for decades.
What Does the Veneer Process Look Like?
Getting veneers placed is a two-step process, but once it's done, it will be well worth it. At your first appointment, your cosmetic dentist in Fort Worth will administer a local anesthetic to make sure you feel no discomfort. Then they will remove a very small layer of enamel from the front of your teeth to make room for the veneers. After that is done, you will get an impression of your bite made and sent off to the lab. Your dentist will place temporary veneers to temporarily protect your teeth and let you get used to how they feel. You will return later when your permanent veneers are ready, and voila! Your new smile is complete!
What Are the Benefits of Porcelain Veneers?
There are a lot of options out there to improve the appearance of your smile. However, there are also many reasons why you should choose porcelain veneers, including:
They can conceal a wide variety of flaws.
Much of your natural tooth structure is preserved.
They are highly resistant to stains, much more so than normal tooth enamel.
They can last for decades with proper care.
Caring for your veneers is as simple as caring for natural teeth. Brush twice a day, floss once a day, and remember to visit your dentist every six months for a checkup and cleaning.
About the Author
Dr. Renee Corbitt earned her Doctor of Dental Surgery degree in 1986 from the University of Texas Health Science Center in San Antonio. She is a member of various organizations, including but not limited to the Academy of General Dentistry, and American Academy of Dental Sleep Medicine, and the International Headache Society. To learn more about how she can use porcelain veneers to make your smile shine, contact her at (817)-294-8821.