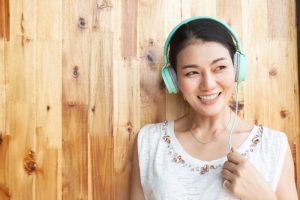 Do you have damaged teeth that have been bringing down your self-esteem? A cosmetic dentist in Fort Worth offers multiple solutions to help you achieve a symmetrical, complete grin that you'll be proud to show off. Leaving cracked, fractured, or broken teeth unrepaired won't just make your mouth less aesthetically pleasing, but it'll also impact your oral health. Read on to learn whether dental bonding or porcelain veneers are the right choice to help boost your confidence.
Dental Bonding: The Cost-Effective Cosmetic Solution
Most patients choose dental bonding if they have minor damage to their teeth that they'd like to fix. It's a process that can be completed in a single visit with your cosmetic dentist. Using composite resin, which is made from fine particles of glass and acrylic, bonding is able to improve the appearance of your tooth. Plus, the resin can be custom-matched to the shade of your other teeth for a practically unnoticeable solution.
Is Bonding Right For You?
Cosmetic bonding can fix a variety of minor problems. Patients often consider this option if they have any of the following issues:
Chipped or cracked teeth.
Discolored teeth.
Gaps between their teeth.
Misshapen teeth.
All your dentist has to do to repair your teeth is smooth out any sharp edges, sculpt the composite resin-putty, attach it to your damaged tooth, and cure it using a special light. Typically, the process takes about 30 to 60 minutes per tooth and is the most cost-effective cosmetic treatment. Some other benefits include:
Long lifespan of up to 10 years.
No special care required.
Minimal preparation of your natural teeth.
Anesthesia not required.
Porcelain Veneers: Remodel Your Grin
Porcelain veneers are custom-crafted shells that are made to conceal practically any cosmetic imperfection. They're permanently bonded to the visible portion of your tooth and act to change the shape, size, length, and alignment of them. The process typically takes place over the course of two appointments.
Are Veneers Right For You?
If you have more severe damage to your teeth, dental bonding may not be an option for you, but veneers could be. Because porcelain veneers are custom-created for each individual tooth you'd like repaired, you will have to wait until they're created by a dental laboratory before they'll be placed. Some issues that this procedure can fix include:
Severe discoloration.
Worn-down teeth.
Chipped or broken teeth.
Misaligned or crowded teeth.
Misshapen and uneven teeth.
Gaps between teeth.
Patients often choose porcelain veneers because they offer many benefits that other cosmetic procedures aren't able to, such as:
A natural appearance.
Gentle on gum tissue.
Stain-resistant solution.
To learn whether you would benefit most from dental bonding or porcelain veneers, it's best to schedule a consultation with your cosmetic dentist. This way, they can learn about your desires and goals for your smile and help you achieve them. You'll be relieved when you take the first step to improving your grin and boosting your confidence!
About the Author
Dr. Renee Corbitt enjoys getting to know each of her patients so they feel comfortable discussing any of their dental concerns with her. She is passionate about giving them each beautiful, healthy, and long-lasting smiles that they're proud of. She offers a variety of cosmetic solutions and is an active member of several professional organizations so she can stay up-to-date with the latest advancements in her field. For questions or to schedule a consultation for veneers or bonding, visit her website or contact 817-294-8821.