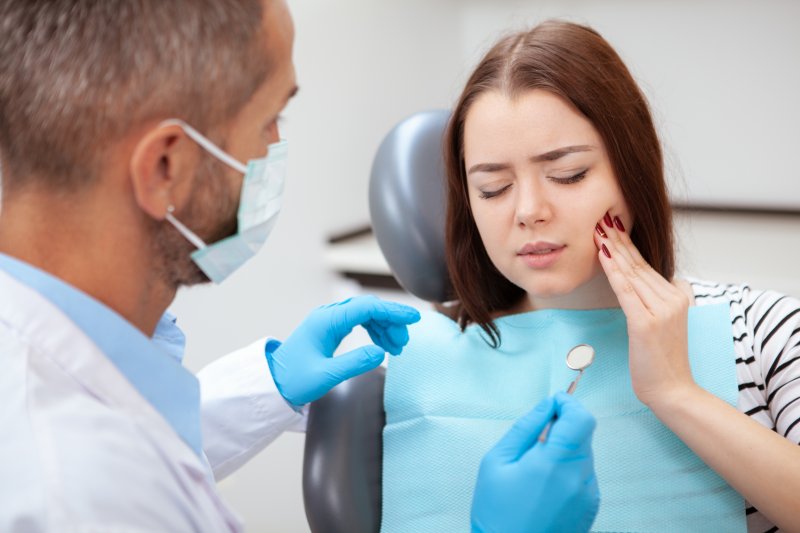 If you've had a cavity or two in the past, then you know what dental fillings are. Specifically, they're composite materials that fill a damaged tooth's interior space. However, did you know dental fillings can fail over time? Indeed, they can fall out of your mouth in the right circumstances. When that happens, fixing the problem depends on following the proper steps. To learn more, here's a summary of five things you should do for a lost dental filling.
Call Your Dentist at Once
Before anything else, schedule an appointment with your local emergency dentist. While doing so, you should also explain your situation and whether you're feeling any pain. Depending on your problem's severity, you'll likely get the earliest timeslot available.
At this point, you should also find and keep the filling you've lost. Your dentist may be able to reuse it during your visit.
Be Careful of the Affected Tooth
Until you're able to see the dentist, don't do anything that could hurt the affected tooth. For instance, avoid chewing directly on the side of the mouth where the filling was. That'll keep bacteria, food particles, and other debris from entering the now-emptied space.
Gently Clean Your Mouth
If you have a meal before your dental visit, rinse your mouth with warm saltwater afterward. Not only will that eliminate leftover food, but it'll also soothe any soreness from your tooth. Add ½ teaspoon of salt to a cup of warm water to make the mixture.
In some cases, you may be able to brush the area with a toothbrush gently. Don't do so, though, if it causes pain.
Take OTC Medicine
Try managing any discomfort from your lost filling with over-the-counter pain relievers. Brands of ibuprofen like Tylenol, Advil, or Aleve are excellent examples.
Use Dental Wax
Since you lost your filling, the affected tooth is now exposed and vulnerable. Luckily, you can apply dental wax to protect it temporarily. This material will do two things:
It'll help block the gap in your tooth to keep food out, thus reducing the odds of infection.
The wax will also reduce tooth pain and sensitivity.
Remember, wax and other filling materials will only work for a short time — you'll still need to see a dentist for treatment.
As you can see, losing a dental filling isn't the world's end. You can keep your tooth safe with proper care and attention until a dentist can restore it to working order!
About the Author
Dr. Renee Corbitt is a dentist based in Fort Worth, TX, having earned her DDS from the UT Health San Antonio School of Dentistry. Her specialties are preventive, restorative, and cosmetic dentistry, not to mention sleep apnea treatments. She also maintains membership in the Academy of General Dentistry, the American Academy of Orofacial Pain, and the American Academy of Dental Sleep Medicine. Dr. Corbitt currently practices at her self-titled clinic and can be reached at her website or by phone at (817)-294-8821.