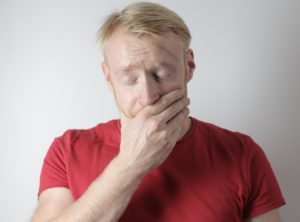 If you're like many people, you probably never expect a dental emergency to interrupt your day, but 1 in 6 Americans has one annually. As with any emergency, time is of the highest importance. You don't want to lose valuable minutes because you're concerned about the treatment you're going to need. There isn't any reason for unnecessary stress. Although every situation is unique, here are 5 of the most common procedures used in emergency dentistry.
1. Toothache
While you might believe an occasional toothache is normal, it's a sign there's an untreated dental issue brewing in your mouth, like decay and fractures. A throbbing pain is often the result of an infection deep within the tooth. Only root canal therapy can stop the infection. Despite their painful reputation, modern advancements in dentistry will keep you comfortable.
2. Knocked-Out Tooth
Whether from a sports injury or an accident, trauma to your face can cause a tooth to be knocked out. Contrary to what you might have heard, some teeth can be saved if you act fast. Hold the tooth by the crown and rinse it with water before reinserting it back into the socket. If you're not successful, place it in a cup of milk and head to your dentist right away. They'll stabilize your tooth to try to save it. If your tooth can't be restored, your dentist will discuss your replacement options, like a dental implant.
3. Bleeding from the Mouth
An injury to the mouth that won't stop bleeding is a dental emergency. If you have any bleeding, bite on a piece of gauze, and change it every 20 minutes as needed. If you can't get it to subside, you'll need to call your emergency dentist immediately.
4. Broken or Lost Restoration
It's not uncommon for a filling, crown, or bridge to fail, especially if they are over 10 years old. If you have a restoration break or come loose, your dentist will likely replace it. If it was only recently placed, your dentist may be able to bond it back onto your tooth.
5. Broken Dentures
If you've lost all your natural teeth, you rely on your dentures for everyday functions, like biting and chewing. Did you know broken dentures are considered a dental emergency? Depending on the extent of the damage, your dentist may be able to repair it. If your denture can't be fixed, your dentist will make a replacement.
Don't Wait to Call Your Dentist
Dental emergencies often strike without any warning, but you don't need to handle the stressful situation alone. Your dentist will provide the quick care you need, so you can get back to more important matters.
About Dr. Renee Corbitt
Dr. Corbitt earned her dental degree at the University of Texas Health Science Center in 1986. She has completed extensive continuing education courses in many specialties, including sleep dentistry and orofacial pain disorders. She can treat even the most complex oral health issues, like dental emergencies. If you need urgent care, contact our office today to schedule an appointment.